We have a perfect solution for some of the challenges that schools are facing at this time.
We understand that getting kids active is often tricky, we know that people are really missing seeing their friends, and we also know that a lot of pupils are struggling with their mental health during this pandemic.
Therefore, we would like to offer schools an online solution in the form of Popdance classes or workshops to encourage students to get involved, get active and feel great.
WOULD YOU LIKE HAPPY, ACTIVE, HEALTHY PUPILS?
What If You Could:
– have PE cover all wrapped up
– have pupils engaged and having fun
– have pupils being active alongside their friends
– have pupils being creative
– really help with pupils mental health to get them feeling great
– have classes, workshops and activities to call on whenever you need them?
THEN POPDANCE IS DEFINITELY FOR YOUR SCHOOL!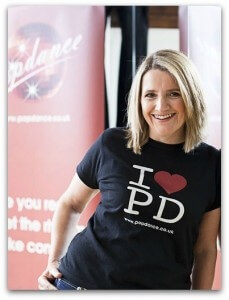 Sue Wybrow – Founder and Chief Legwarmer Wearer!

"Popdance is a fantastic way to get kids and teenagers active.

Not only do they LOVE the pop tracks that we use, learn dance routines to their favourite tracks and get a headstart on healthier living but they also gain in confidence, get creative in coming up with their own choreography and have fun with no pressure to get it exactly right.

Dance is incredible for mental health, giving you time away from worries and concerns and giving you the freedom to just be yourself"
WHO ARE WE?
Popdance is an international dance business that was established back in 2009 in St Albans, Hertfordshire. We have 11 years of experience working with primary and secondary schools as well as the general public and our tried and tested classes and workshops have proven to be a big hit with students of all ages.
For us, it's all about getting people active, having fun, feeling great and building their confidence – and we work with people of all ages and abilities.
SO, HOW CAN THIS WORK?
It's absolutely super simple to get started and it can all be provided online. You simply let us know who you want to have access to a regular Popdance class or a one-off workshop. So, for instance, you may want a Popdance session for a certain year group or groups, or a specific class.
We can offer one-off sessions, or regular sessions – depending on which suit your requirements. You let us know what you want in terms of days, times, how regular etc. and we then provide you with a zoom link which you can share with relevant parents.
We can also provide you with promotional materials to encourage students to take part.
After lock-down, or when things change, we can also offer Popdance within the school setting if required.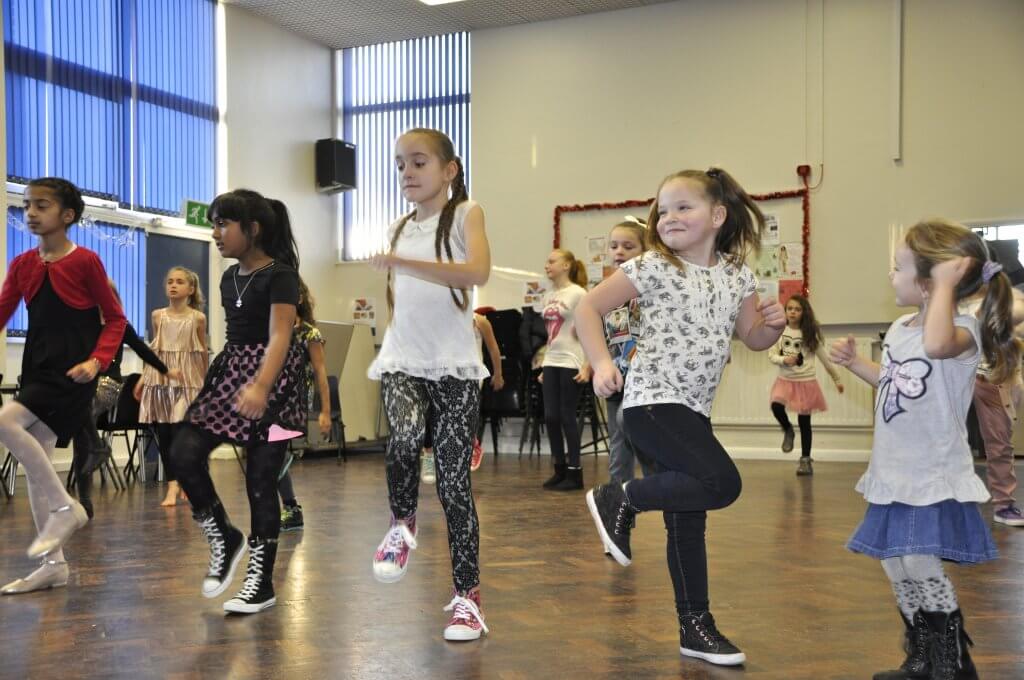 DON'T TAKE OUR WORD FOR IT
"All the children in our school, from Nursery to Year 6, took part in workshops over 2 days in our Olympic Week and then joined together for a massive "Flashmob" in the school hall.

It was a fantastic culmination to the activities that really got our children enthused about dance. Popdance were extremely flexible and managed to work around other activities and space restrictions on the day – we would certainly use them again. 'Baggy trousers' will never be quite the same again!"
– Jackie Stephenson, Headteacher, Prae Wood Primary School (pre
Covid-19)
I'M INTERESTED – TELL ME MORE
• We teach your pupils dance routines to pop music from the 80s, 90s & 00s and current tracks, from Taylor Swift, to Bruno Mars, from Madness to Little Mix. And we take requests!
• Obviously, it goes without saying, all of our teachers are qualified, DBS checked, with PLI and, very importantly, are great fun, friendly, flexible and will work with you to suit the needs of your pupils and your school.
SO LET'S HEAR IT FROM THE POPDANCERS THEMSELVES:
"I made new friends and the teacher is so friendly too – it's so lively and fun, so fun!"- Joe, year 3
"It was really good because we got to do it with our friends" – Molly, year 4
"The music fitted in really well with the dances and the dance was really fun" – Daniel, year 4
"I really really liked it and I want to do it again" – Erin, year 2
"Dancing and having fun!" – Jamie, year 2
"It was fun to do it at school with all my friends" – Tom, year 4
"I like the dance when you danced like a robot and I loved the music" – Anna, reception
"I love the way we are encouraged to come up with our own choreography too" – Lilly, year 7
"It's great just letting yourself go and not worrying about what other people think" – Sam, year 8
"I've really enjoyed getting active in a fun way" – Reece, year 10
OK – SO HOW MUCH IS IT???
Our online sessions are based on 30 mins for primary schools at £35 and 45 minutes for secondary schools at £40. This is for the session and not based on per individual.
FABULOUS – WE WOULD LOVE THIS AT OUR SCHOOL – WHAT DO WE DO NOW?
Simply contact us via any of the options below and a member of our team will be in touch to discuss your schools' requirements.
Here's a little peek at Popdance Kids for schools – we offer Popdance classes and workshops for all ages and abilities and can provide these online via zoom
"You all look amazing - I was having a boogie instead of doing my work!"