Frequently Asked Questions
We all know it's a busy old life as a dance teacher – so take a look at these Frequently Asked Questions to find out more about making life a little easier: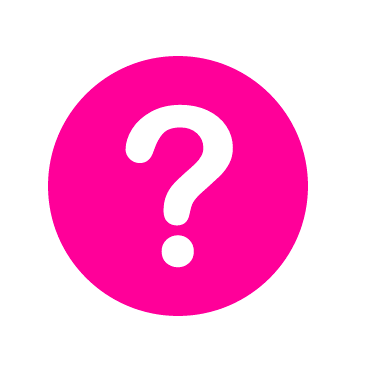 I run a dance school with lots of dance classes, how can Popdance help me?
Popdance not only gives you tons of choreography to choose from, but we also have tons of marketing tips, downloads, how-to's, paid work opportunities, and tools for you to run successful and profitable classes, no matter what type of class they are – so if you are running ballet, tap or modern classes too, all of the Popdance tips and resources can help your school in many aspects – as well as benefiting from our marketing expertise and being part of the team – Popdance gets involved and is more than happy to publicise your dance school too.
Your team are also welcome to run Popdance for you under your membership – enabling you to make additional money without having to deliver everything yourself.
I have other dance teachers within my school – can they teach Popdance too?
Absolutely, yes. You and your team can run whatever Popdance services that you want to offer.
I love to choreograph myself – why would I want to use someone else's choreography?
At Popdance, all of our members are part of the Popdance Team.  We have so many skills, ideas and passion amongst us and that's what makes Popdance a fantastic company.  You are invited to choreograph for Popdance and get paid for it!
So, if you love to choreograph, why not get involved and get paid too! Plus, you get to see and use tons of choreography from all different choreographers, so there are lots of different influences and ideas to work with.
New choreography is added to the Popdance portfolio regularly – so there's tons to choose from.
Is it expensive to market and publicise your classes?
With modern technology and tons of tools that are FREE to use on the internet, the world is pretty much our oyster.  And, with Popdance being able to buy in bulk items such as clothing, promotional items, party bags etc. we get a great rate which we can then pass on to you.  This enables you to be able to pass on to your customers as a great rate too!
Plus we have tons of FREE marketing ideas, tools and downloads in POP that you can use – AND all our members receive our marketing tips straight into their inbox each month.
AND with our in-house graphic designer, we can produce pretty much anything you want 🙂
It's often hard to set up new dance classes, how realistic is it to set up and have full classes?
At Popdance, we are very realistic. We know that adult classes can often be hard to set up and fill at the start. Children's classes are much easier. That's why we recommend that when you first start with Popdance, that you market parties and workshops initially. These are incredibly simple to market, with no financial outlay and no pressure to get people into your class. Once the word is out that you offer parties and workshops, then you can simply say yes or no to bookings and it's an additional income for you. There's lots of tips and advice on how to get bookings and how to market what you offer – plus you can always chat with us and other Popdance members in our private members only facebook group to see how others are doing it.
For someone who has a "day job", how much would it take to get set up?
Again, we would suggest that you start with the parties and workshops initially. In terms of set up, it's as simple as adding information to a webpage that we give you on the Popdance website. So you could add Popdance Kids parties, Adult parties, hen parties, and workshops in schools, brownies, cubs etc. and the prices you want to charge.
We will promote the fact that Popdance is available in your area and there are also tips and advice on how to market from your side, so if you wanted to let local facebook groups know that you offer parties, if you wanted to let schools or brownie groups know etc we have tons of tips and ideas to help you.
Or, you don't have to do anything if you don't want to (although the more you do in your local area, the more work you will gain). But even if you did nothing, you will be offered work from us as well as other Popdance members – plus you can promote any other dance, fitness or yoga services!
If you have ANY queries or would like to chat with a member of the Popdance Team – give us a shout on 03332 026264 or email us at info@popdance.co.uk
Or book in a phone call via the form below and a member of our team will get in touch to discuss how things can work for YOU
Find out more about the opportunities with Popdance HERE