a qualified and experienced dance teacher?

interested in teaching fun dance routines to people of all ages?

looking for extra income?

wanting to run workshops or parties in your area?

looking for a supportive dance teacher community?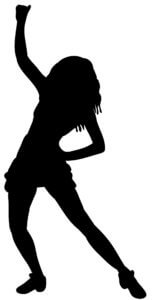 Popdance can help you make more money with 2 great options so you choose what suits you best right now.
As a licensed teacher you get a personal page on our website, to promote all your classes. All Popdance enquiries go straight to you, there's access to tons of resources and choreography on the POP website plus weekly emails with tips and support. 
If you're not in a position to pay right now, then become a registered teacher. We will advertise your area on the Popdance website, manage any enquiries and pay you a flat rate for workshops and parties.
Whichever option you choose, you get to join our members Facebook group for mentoring & support from a great network of dance teachers, business peeps and marketeers.
Registered Teacher
Get paid to work for Popdance
Access to POP Basic - Popdance format for parties and workshops

Facebook members only group
Licensed Teacher
Access to Popdance resources
£
25
monthly or Save £50 when you buy yearly
Full rate on parties & workshops

Access to POP - full of choreo and business mgmt resources

Weekly Dance Business Tips

Facebook members only group

Marketing assistance and templates

Licence to use Popdance brand

Promote all your classes on your webpage (not just PD ones)

Access tons of choreography
Why become a licensed teacher?
More money
Customers book directly with you so you set pricing for your area. The average price for a Popdance party is £180 and you get to take all that home as a licenced teacher meaning you make more money (For registered teachers we pay a flat rate of £30 per hour but do all the management and admin).
Plus because you can use the Popdance branded parties and promote your own dance classes on our website, you'll raise your profile and ultimately your income
Your webpage
We set up a page on our website letting customers know that you offer Popdance parties and workshops in your area (along with any other genre of dance or fitness that you teach or details of your own dance school)
Marketing Support
We regular develop images and share ideas and content that you can use to promote your Popdance business or utilise for your dance school or other genres of dance and fitness you offer. Our weekly emails include marketing and mindset tips to help you grow your business. After all, we want you to succeed and spread the word. Our private Facebook group is a place where you can chat with us and other dance teachers and benefit from tips, support, mentoring, ideas and cover teachers!
Choreography
As a licensed teacher you have access to the full set of choreography, available on our POP teachers website, there's choreography spanning over 11 years, so whether you choose to use as is or adapt for the latest chart hit you have access to an amazing resource.  Plus we go to our licensed teachers when looking for new choreo if you are looking to get paid for your skills.
Got some questions? Feel free to email them to us at info@popdance.co.uk or check out these frequently asked questions here