Area(s): Newton Stewart, Stranraer, Cairnryan, Castle Kennedy, Sandhead, Drummore, PortPatrick, Kirkcolm, Leswalt, Glenluce, Port William, Whithorn, Isle of Whithorn, Wigtown, Kirkcowan, Creetown, Carsluith, Gatehouse of Fleet, New Galloway, Carsphairn, Castle Douglas, Twynholm, Kirkcudbright, Borgue, Dundrennan, Dalbeattie, Kippford, Rockcliffe, Sandyhills - covering postcodes DG5, DG6, DG7, DG8 and DG9
Area Manager : Emma Abel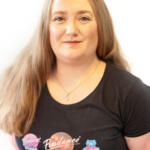 Classes
Popdance Tots (3-5 years)
Mondays – 4pm-4.30pm at St Joseph's RC Primary School, Stranraer, Dumfries & Galloway, DG9 7AR – £3.50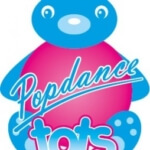 Popdance Kids (5-11 years)
Mondays – 6pm-6.45pm at St Joseph's RC Primary School, Stranraer, Dumfries & Galloway, DG9 7AR – £3.50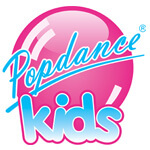 Popdance Kids (5-11 years)
Tuesdays – 6pm-7pm at Our Lady & St Ninians Church Hall, Newton Stewart, Dumfries & Galloway, DG8 6HP – £3.50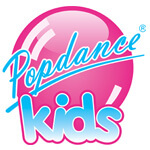 Popdance Tots (3-5 years)
Wednesdays – 4.30pm-5.00pm at Our Lady & St Ninians Church Hall, Newton Stewart, Dumfries & Galloway, DG8 6HP – £3.50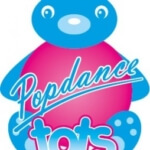 Popdance Fit
Saturdays – 11.30am-12.30pm at Saint Ninian's Hall, Isle of Whithorn, DG8 0HL – £4 per session or £20 six week block
Adults 18+ (16 + are welcome if accompanied by an adult).
Six week block (tbc) – Starts Saturday 3rd November 2018  Next class -10th, 17th, 24th November, 1st and 8th December 2018
To book call – 01988 501197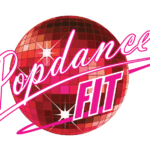 Popdance Fit
Mondays – 7.45pm-8.30pm (45 min) at The Scout Hall, Waverley Lane, Stranraer, DG9 7DL – £4 pay as you go
Adults 18+ (16 + are welcome if accompanied by an adult).
Four week block – Monday 12th, 19th, 26th November, 3rd December 2018
Limited parking. Please look out for children and adults leaving the hall on your arrival.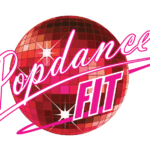 Parties
We are delighted to offer Popdance Tots & Kids Birthday Parties for children aged 2-11 years. You can guarantee children will be entertained and have fun with us.
A 2-hour birthday party, which consists of 1 hour 30 mins of dance with 30 mins for food and cake – our teachers will stay until the end of your party to ensure your children have a fantastic time and to help them to perform the routine they have learnt to show parents at pick up time if they would like to.
Choose from our portfolio of routines, or tell us your favourite track and we will keep your party fun, friendly and full of fantastic moves!
Your Popdance Party includes;
A warm up
A really fun descriptive moves section where the children learn 4 basic moves and can choreograph something themselves
A simple to follow Popdance choreographed routine chosen from our ever expanding portfolio
Professional, qualified and CRB checked Popdance® Teachers
Rehearse and perform your final routine to parents, if desired
Popdance Kids party invitations
A Popdance PE drawstring kit bag for the birthday boy or girl
£85 Party Package – up to 20 children
We supply 2 Popdance® Teacher's for 2 hours, up to 20 birthday party invitations & Popdance PE drawstring bag for birthday boy or girl.
Our parties do not include venue hire. You provide your own suitable venue, e.g. dance studio, school hall, church hall or local leisure or community centre. We are happy to recommend suitable party venues. There must be at least one responsible adult present at the party in addition to the Popdance teachers.
Popdance parties are subject to availability. £45 non-refundable deposit is required within 7 days of your booking confirmation. The remaining £40 can be paid to the Popdance teacher on the day of the party.
Please book or enquire via the form below.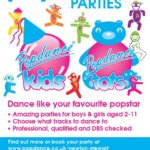 School Holiday Camps
Easter Holiday Camps coming soon . . .
Workshops
I offer workshops for schools, rainbows, brownies, cubs and scout groups, youth clubs and community groups, council/active schools, galas, festivals and holidays parks
£25 up to 1 hour
£35 up to 2 hours
£55 half day (up to 4 hours)
£75 full day (up to 6 hours)
Other
Emma Louise Dance Club offers Ballet and Show Dance classes alongside Popdance Tots, Kids, Teens and Fit classes, parties and holiday camps. Classes run in Stranraer, Newton Stewart and Isle of Whithorn. To see our full timetable or to find out more about Emma Louise Dance Club visit https://www.emmalouisedance.co.uk/
About Me
Hi there, I'm Emma, I'm a freelance dance teacher working in Dumfries and Galloway. My dance school, Emma Louise Dance Club, opened in 2006. I teach classes in Stranraer, Newton Stewart and Isle of Whithorn.
As well as regular Popdance Tots and Kids classes, I offer Popdance Tots/Kids/Teens/Fit workshops and parties. I deliver all the Popdance brands within primary and secondary schools as well as teaching classes for Active Schools, holiday parks, community groups and charity events.
I'm originally from Leeds and starting dancing at the age of 6. I have a degree in dance and became a qualified dance teacher in 2005. I joined Popdance in 2012 – I also love to choreograph for Popdance too!