Dance birthday parties for children
What happens at our Birthday Parties?
Whilst we cannot deliver our fantastic parties during this very strange period, we are, however, taking bookings for future ones.
Book your party for the dates that you want now as we know that bookings will be really popular as soon as we "come out the other side". So, to ensure you get the dates you want, book now for parties from July onwards.
If circumstances do not allow us to deliver your party, we can simply reschedule or refund you – whichever suits you. Let's party!
We have fun! As well as:
Learning amazing routines to Pop music that kids love
Getting to choose what tracks to dance to
Dancing to the likes of Little Mix, Bruno Mars and Taylor Swift
Having fun with friends
Being Active
Putting on a performance at pick up time
Tons of your favourite pop tracks to choose from!
Popdance Kids birthday parties can be tailored to suit your needs – however, these are our most popular packages: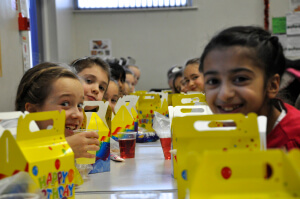 A 2-hour birthday party which consists of 1 and a half hours of dance with 30 mins for food and cake – our teachers will stay until the end of your party to ensure your children have a fantastic time and to help them to perform the routine they have learnt to show parents at pick up time if they would like to.
Our parties include:
A warm up
A really fun descriptive moves section where the children learn 4 basic moves and can even choreograph something themselves
A simple to follow Popdance Kids choreographed routine chosen by you and your child from our ever expanding portfolio
Professional, qualified and DBS checked Popdance Kids Teachers
Rehearse and perform your final routine to parents, if desired
Popdance Kids party invitations
A Popdance PE Kit drawstring bag
Our parties DO NOT include venue hire – there are many venues available for parties, from dance studios, to community centres, school halls to sports centres.  If you need any help finding a venue, just give us a shout.
All the tracks that we use for Popdance are suitable for 5-11 year olds (i.e. no inappropriate lyrics at our parties 😉 and our choreography is created to enable children to have fun – not a twerk in sight 😉
We can accommodate most requests.
---
We appreciate that party pricing depends on where you are in the world, so find your nearest Popdance Teacher for a regional price.
Did you know that we run dance parties for Toddlers and Adults too? Find out more HERE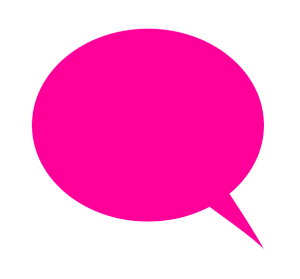 We love feedback – it's how we learn, how we grow and how we make sure you have the best birthday party ever!
I was just about to get my hands to emailing you guys to let you know what a blast everyone had at Selin's party! Dance theme was indeed a huge success thanks to amaZing PopDancers you've arranged for us!

I enjoyed it so much that it actually got me thinking of why not to throw a dance party for my own birthday?:)))

Once again many thanks!

Regards,

Jeyla
Freya thoroughly enjoyed herself, Laura was excellent at controlling the excitable rabble. Thank you.

Best wishes

Sophie
Just wanted to write to let you know that the party was fantastic! Sofia and her friends loved every minute of it. Sophie, the dance teacher was perfect. She led them through the routine seamlessly and they all had so much fun doing the dances. So many parents commented on how much fun the girls were having when they came and saw the dance. My daughter Sofia said it was her best birthday party ever. Thank you so much and a HUGE thanks to Sophie – she made the party wonderful!

Kind regards,

Vicky and Sofia
Roslyn and her friends had a great time, thanks. Debbie was great and the routine was fun without being too difficult for the non-dancers to pick up. Will definitely be recommending Popdance to other mums.
Everything was perfect! From booking until the end! Maeve got to choose a song, which wasn't on the list which made her really happy.
Louise was so good with the children! Helped wherever she could and had the children under control. Maeve and the children enjoyed it! Thank you very much. Luanda
All the children had an amazing time. Even the adults enjoyed it!! Thank you so much for such a professional, reliable service. Danielle phoned me a couple of hours before which is a really nice touch.
From start to finish everyone has been so efficient and professional. Bruno is STILL talking about Nathan's dancing!!! You have been the most professional company and I would highly recommend you not only for the quality of the dancers but also how efficient your communication was. Kindest regards, Tania
Skye had a great party yesterday, Laura was amazing keeping 15 kids all 8 or under fully entertained for the duration and making the party really special for Skye and her friends.

Great party, superb organisation and truly excellent value for money.

Many thanks

Neil
Just wanted to say a big thank you to Claire. Lucie had a wonderful pop dance party yesterday. Claire was fantastic and engaged with the girls so well. They all had such good fun and did a really great routine which all the parents loved watching.

Thank you to all of your team involved in making Lucie's 8th birthday party a big success!

Best wishes

David, Lynn and Lucie
Check out more feedback we've had from our customers HERE