Popdance Area Managers – Exciting Roles now available
OMG! Have we got THE opportunity for you! This is what you've been waiting for!
Run your own Popdance business or add to your existing business!  Make a fantastic living doing what you love!
Check to see if your exclusive area is available!
Having worked closely with a LOT of dance teachers, we knew that it was time to offer a solution to their busy and, often changing lives.
•

From injured dance teachers who still loved dance but struggled to teach as frequently
•

To those having families and wanting to spend more time with them
•

To more experienced dance teachers who wanted to build a business doing what they loved but were concerned about doing it alone
Hence, the Popdance Area Manager positions were created.
---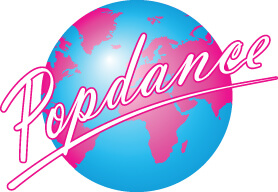 We are looking for Area Managers across the UK and Internationally!
You must have a passion for dance, business and teamwork
---
It's just £50 per month to be an Area Manager! That's it! Simple!
---
Interested? Get in touch via the form below and see if the area you want is available
Watch this 53 second video for a quick fire roundup of the Area Manager role:

10 Reasons Why A Popdance Area Manager Role May Be Right For YOU
1 You want to have more time to have a life! To be able to pick and choose the jobs you want, and work with a team who can work with you and you still make money! How fab is that
2 You are an experienced dance teacher who has been there, done that – and now is the time to work with others to help you create your dance business – whether that be a totally new thing for you, or in addition to your current dance business.
3 You are passionate about dance but could do with help on the marketing front.
4 You have drive and ambition and care about your customers and want to give them the best customer service ever.
5 You are prepared to put the work in to build something amazing!
6 You want help with the paperwork side, with things like risk assessments, child protection policies and health and safety.
7 You want to choreograph and get paid for it, or you simply want access to endless choreography at your fingertips so you can tailor your classes and offer endless choice for parties
8 You want to share your experiences and learn from others – what's worked for them, what is everyone marketing at the moment, should I run school holiday camps – talking to other Area Managers is invaluable.
9 You want piece of mind, trust, support and to be part of a professional, driven and ambitious team that are going to take their Area Managers with them, value them and build a great relationship with them.
10 You want to be part of a team that works hard to give you a fantastic return on your investment! A company that doesn't just take your money, but works hard to ensure you make money doing what you love!
Does this sound like you? Get in touch with Sue at sue@popdance.co.uk to find out more about our Area Manager roles.
If you are simply looking for paid work opportunities and do not want to be an Area Manager, join the Popdance Teachers facebook group where we post all our jobs first – yay!
Find out more about all the Popdance packages that are available with Popdance here