Brownies and Guides, Rainbows and Cubs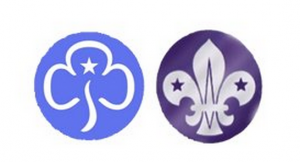 Would you like to:
Get your group dancing to music that they love
Encourage boys and girls to get active through dance
Enable your group to choreograph and come up with their own moves
Work to a specific theme, whether it be Halloween, Christmas or a project you are working on
Work towards their dance badge?
Whilst we cannot deliver our fantastic workshops during this very strange period, we are, however, taking bookings for future ones.
Book your workshop for the dates that you want now as we know that bookings will be really popular as soon as we "come out the other side". So, to ensure you get the dates you want, book now for workshops from July onwards.
If circumstances do not allow us to deliver your workshop, we can simply reschedule or refund you – whichever suits you. Let's do this!
Why not have a Popdance session within your Rainbows, Beavers, Brownies, Cubs, Guides or Scout group?
Suitable for boys and girls, Popdance will teach them fun dance routines to music that they love.
Plus they can choose what they would like to dance to from our ever expanding portfolio of routines.
So whether they love One Direction or The Wanted – we've got it covered.
And hey, whilst you are at it, why not work towards the dance badge.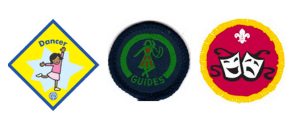 "Just a short note to say how great Lisa was last night. The guides loved it. The routines were fun and the music right up their street! Lisa engaged really well with the group. Highly recommended! Many thanks"

Sarah

"The Croxley Green unit of Rainbows couldn't wait for Popdance to come and teach us a routine.  They absolutely loved it.  So much so, that we invited Popdance back to run a session with our guides too!"
Christine, Rainbow and Guides Leader, Croxley Green Unit

"Hi Sue, It was brilliant. The girls had a great time and the parents enjoyed the show! We will definitely be having another workshop soon. Also, Casey was absolutely brilliant with them and they all loved her! Thank you so much." Olivia, Thames Ditton Brownies

"Just to let you know the Rainbows loved their Popdance session tonight.  Lydia was great with them.  Could I book another session please" Lesley, 1st Long Ditton Rainbows

"Just wanted to say thank you to you, Sue and Ashley for organising and running the Popdance session for my scouts.

I am not going to lie, I was slightly apprehensive to how they would take to the activity but they absolutely loved it. Ashley was great with them and they picked the routine up really quickly.

We recorded the final version of the dance and the scouts are now turning the films into a music video which I should hopefully be able to share with you shortly.

Thank you and we hope to run a session again!" – Fiona, Leverstock Green, Explorer Scouts

"Popdance taught our Guides a "Teen Sassy" version of Thriller that the girls then performed to parents at the end of our session. The Popdance Team have been brilliant throughout, great comms, great session and the girls LOVED it. We had 22 dressed up 10-14 year olds grinning from ear to ear" – Jenny
You could also be eligible for funding!