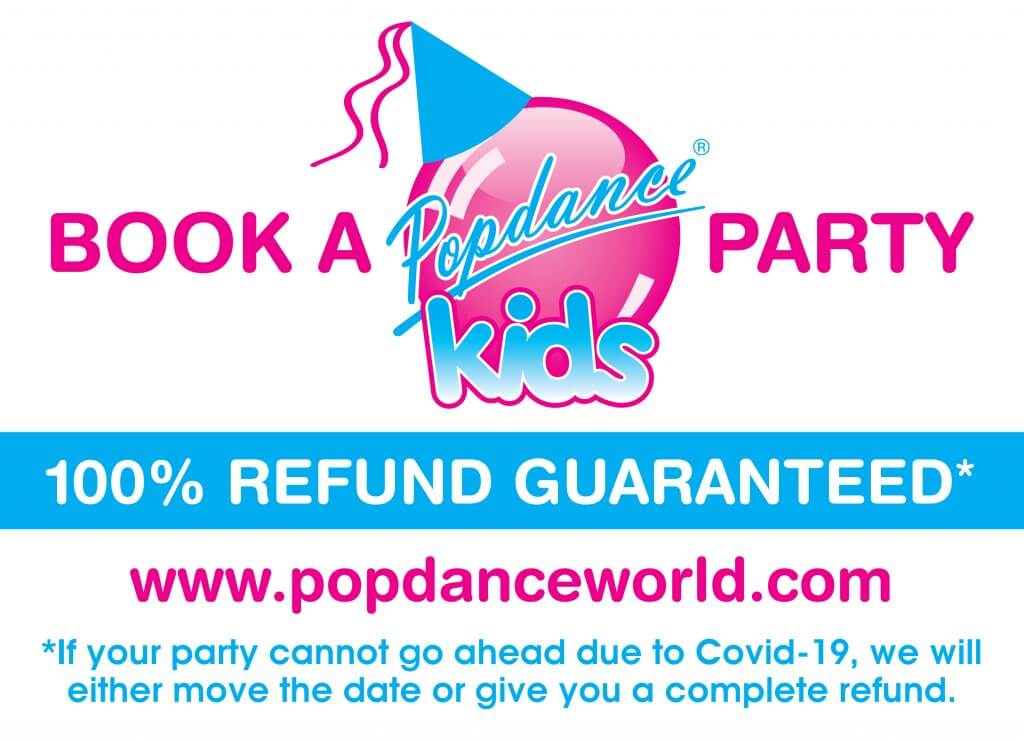 We are absolutely thrilled to say that we can now take bookings for Popdance parties and workshops! Woo Hoo!
From socially distanced parties in outdoor spaces, to booking for later months in the year when we hope that current restrictions will be lifted for our industry.
We want to reassure our customers that if they book a party or workshop with us and it cannot go ahead due to Covid 19 restrictions then we will either reschedule to a date that suits you, or we will offer a full refund.
We are here to make your party or workshop a fantastic event for all involved, so do book now for the dates you want as once restrictions are lifted we know things are going to be busy.
Whether it's a party or workshop for toddlers, kids, teens, adults, seniors, for a hen party or wedding, you are guaranteed a great time with Popdance.