Would you like to earn money doing what you love – dancing?
Would you like to be offered paid work opportunities? Where you can earn from £45 per hour!
Would you like to be able to choose what kind of dance classes, parties or workshops that you want to run?
Would you like to be able to make a fantastic living doing what you love?
Would you like to have help and support from a team of experienced marketeers, choreographers, dance teachers and businesses?
Would you like to be able to add Popdance to what you already do?
Would you like to work with a team so you don't have to be at every event but you still get paid?
Then read on!
Why?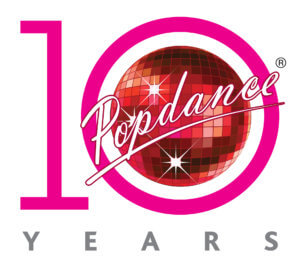 Because since 2009, Popdance has created a tried and tested brand, format and model that immediately gives you incredible earning opportunities.
How does it work?
You need to be a dance teacher or fitness instructor to apply to be a Popdance Teacher.
You will benefit from our trusted, professional and trademarked brand – established in January 2009
Endless choreography is provided and there's also the opportunity to choreograph for us and get paid for it
You get to use the tried and tested format of Popdance classes, parties and workshops
And that's not all……
You'll get help and advice on how to promote what you do
You'll be sent monthly marketing tips and images that you can use not just for your Popdance biz but for other dance and fitness classes that you run too!
No need to worry about admin headaches, we provide templates you can use when taking bookings from customers
We make everything as easy as possible so you can focus on teaching!
And that's still not all……
You'll get fantastic support from our team of experienced dance teachers and marketeers to help you
We provide paying customers (yes really)!
We provide you with a webpage
Tag us on social media and we will promote you to our wide audiences
You name it, we've got it – all to help you to make a fantastic living with Popdance.
A Popdance Licence is just £25 per month – that's it!
AND you can promote any other dance or fitness classes, parties or workshops that you offer! So whether you are also a yoga teacher, or you run ballroom classes, or you teach aerobics, or you run your own dance school – you can promote your classes, parties and events on your Popdance webpage and we will promote them to our wide social media audiences and database!
AND did you know that you don't have to teach Popdance yourself, you can work with your team to deliver parties, classes and workshops in your area!
Here's an example of having a Popdance Teacher Licence: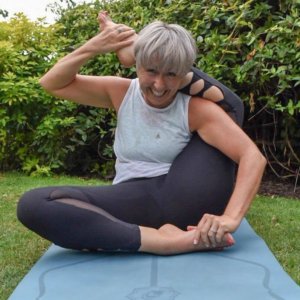 We just passed a Popdance party enquiry to Paula in Leicester who has now taken the £120 booking (charging suitable rates for her area). All Paula pays us is her monthly subscription. Paula makes £120 profit straightaway – plus she can promote Popdance as well as her own Yoga classes – Yogibird! Result!
Here's another example of having a Popdance Teacher Licence: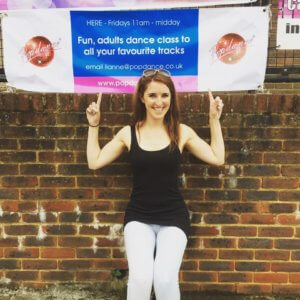 Lianne Holt says: "For me it's having the freedom to still run Popdance classes and parties but not have to teach them. I get to be at home, be a mummy, but still be involved in the business. My Popdance class on a Friday morning is making a profit with 9/10 regulars and I've booked 3 parties in the past 3 months which has made me a profit of £300!"
Rachel also enjoys being a stay-at-home mum and being able to pick and choose the Popdance camps, parties and events that she runs, or working with other dance teachers to enable her to make money even when she's not working herself!
Here's another example of having a Popdance Teacher Licence:
Emma Louise Abel
in Dumfries and Galloway in Scotland not only runs her fantastic dance school, Emma Louise Dance, but Emma also runs Popdance classes for adults and for children, plus Popdance Kids and Tots Camps which completely sell out every time she runs them!
Giving Emma a very healthy profit, as well as us promoting her dance school!
Emma simply pays Popdance her monthly subscription! Result!
Here's another example of how a Popdance Licence works:
Ciara in Hitchin says: "Popdance enabled me to set up my own camps and classes and has helped me to grow my own business in Hitchin".
Kerry in Cyprus tells us how Popdance works around her life:
So what happens when you teach Popdance?
It's really easy.
Sign up to get your Popdance Teaching License
We'll set up your Popdance webpage with the services you want to offer (e.g. parties, workshops, classes) and the areas you are happy to cover and the prices you want to charge (we can advise there too!). You can include any other dance, fitness, yoga or pilates classes, parties and workshops you run!
Once sorted, we'll share that webpage to our wide social media audience as well as to our large database of customers waiting to Popdance
Customers can then book directly with you via your webpage PLUS we will also contact you with any bookings that come to us at Head Office that are in the areas that you cover.
You will be able to work directly with the customer, hence charging the right rate for your area and taking that booking directly – enabling you to make more money!
The best thing is, as a Licensed Popdance Teacher, you can teach Popdance absolutely anywhere in the world. So if you move, you simply take your career and webpage with you!
All for just £25 per month!
Join the Popdance Team today and make a fantastic living doing what you love!
Get in touch for more information about the Popdance Teacher Licence here: